| | | | | | |
| --- | --- | --- | --- | --- | --- |
| 2001 Tour | I ride like a twat (video) | Gallery Members | Gallery Bikes | Links | E-Mail |

25th september 2001, sorry folks the site has not been updated recently, I am now residing in the Czech Republic and I have been up to my arse in alligators since I arrived. The good news is the newly aquired blade will be out here in 2 weeks and I can't wait for that. I have also been to the CZ GP last month, right in the middle of the Rossi and Biaggi fans, the next best thing to an old firm game and the fact that Biaggi fell of in front of us and Rossi went on to win made it even better. Anyway as they say in these parts Cau, and I'll update the site again soon.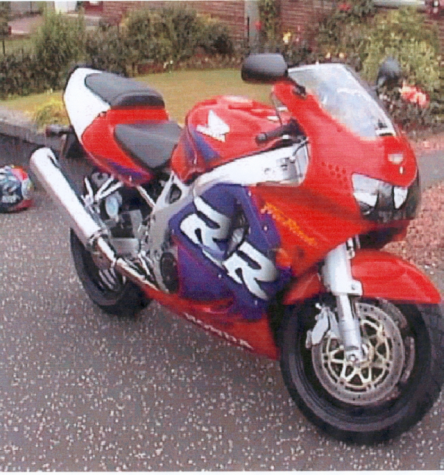 This site follows the exploits of the rather overweight bunch of bikers mostly from the west coast of Scotland. It goes onto list our intended trips for the year 2001 so if you are due to be there on the same day you had better lock up your picnic hampers. Unfortunately the NW200 has been canned due to the foot and mouth crisis. So were off up north, the lads from Durham are coming up and were off up the A82 towards Fort William and then cutting over to Aviemore, Tomintoul and back down through Braemar. So if you are up for a 3-day ride out drop us a mail.

EasyCounter
This site is dedicated to the fatwidows, yes thats right the fatwidows. A bunch of overweight guys with Motorbikes. We have a bandit a Fireblade a R1 a X11 a CBR600 a GSXR a zx9r. Makes and models include, Suzuki, Yamaha, Honda, Kawasaki. Plus we will be travelling to Brandshatch yes Brandshatch, Knockhill yes knockhill, Donington yes Donington, Assen yes Assen, Oschersleben yes Oscersleben and attending championships such as the British Superbikes yes the British Superbikes, the World Superbikes yes the World Superbikes and the Moto GP yes the Moto GP. We always support guys like Chris Walker yes Chris Walker, Valentino Rossi yes Valentino Rossi Neil Hodgson, John Reynolds, Stevie Hislop, Jim Whittam, Ian Macpherson.